MyEdDebt.gov Debt Resolution Portal for Defaulted Student Loans and Grants
---
---
Student loan debt is having a crushing effect on current students and graduates, whose college dreams often have turned into nightmares as they realize that the job and career for which their specific degree has prepared them is likely not worth the cost of obtaining it.
There are over one million people each year who go into default on their student loan debts. Nearly 5 million people are currently in default, representing over $88 billion in student loans.
---
---
MyEdDebt.gov Federal Debt Resolution Portal
The frequency of loan defaults, many of which are backed by federal programs, has made it necessary for the US government to create a portal for defaulting borrowers to assist them with resolving defaulted loans (grants as well) for several different government programs, including:
Federal Family Education Loans (FFEL):

This is the umbrella name for loan programs that include Federal Stafford Loans, Federal Consolidation Loans, and Federal PLUS loans.

The William D. Ford Direct Loan Program:

Loans from the US Department of Education rather than a bank or other financial institution.

Federal Perkins Loans:

Loans provided by the US Department of Education to finance post-secondary education. This program is now defunct.

Federal Pell Grants:

Need based grants from the federal government for those who have not yet completed an undergraduate degree.

Federal Supplemental Educational Opportunity Grants (FSEOG):

Grants provided by the federal government to students considered to be most in need of financial ai.

Academic Competitiveness Grants:

Grants for the first two years of college provided by the federal government to encourage participation in math and science fields.

National Science and Mathematics Access to Retain Talent (SMART) Grants:

A follow-up grant to Academic Competitiveness Grants, SMART grants cover the last two years of a four year degree program.

Teacher Education Assistance for College and Higher Education (TEACH) Grants:

Federal grants available for students intending to become teachers in a high-need field or in low-income areas.
---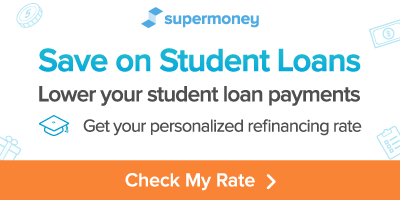 ---
Consequences of Student Loan and Grant Defaults
If you are using the MeEdDebt.gov portal to address a student loan or grant that is in default, there are a few things you should know about the seriousness of default. Hopefully this information will help you be assertive about clearing up your particular situation.
Your credit is being negatively affected. Defaulted student loans are reported to the credit reporting bureaus and lowering your credit score, potentially for years. This will affect your ability to get credit for things like buying a home.

Any tax return you are owed at the end of a tax season may be garnished as repayment of the debt.

Your wages could be garnished. While the amount of garnishment is limited by the Department of Labor (which stipulates that wages less than 30 times the federal minimum wage, which is $7.25 currently, making the threshold for garnishment $217.50 in weekly earnings…see the full description on the

Department of Labor fact sheet about wage garnishment

.), in most cases there is a very real possibility that some of the money you anticipate collecting in a paycheck can be used to pay back the default instead.
Circumstances Requiring Grant Repayment
Although grants are given by federal agencies with the intention that they don't have to be paid back by the recipients, there are several cases in which some portion or all of the grant funds DO need to be returned. In general, breaking the terms of the grant will make you responsible for paying back the grant funds your received.
The main reasons for having to return federal grant money include:
withdrawing early from the program for which you applied and received the grant

changing from full-time to part-time enrollment status when your grant terms require full-time enrollment status throughout the life of the grant

receiving other school award money (scholarships or other grants) that reduces or removes your eligibility for a grant

not meeting the terms of your grant in some other way
If you need to refresh your memory on the type of defaulted loan or grant you are responsible for, you can check in the National Student Loan Data System by logging in with your Federal Student Aid ID.
Although MyEdDebt.gov is most commonly used by defaulted borrowers, it functions as a comprehensive portal for people and entities connected with defaulted federal student loans or grants. These groups include: borrowers, schools, guaranty agencies, employers, private and collection agencies.
It's important to understand that the MyEdDebt.gov portal is intended only for use by those whose defaulted loans or grants have been assigned to the US Department of Education.
---

---
MyEdDebt.gov Borrower and Partner Specific Portals
This portal allows those accountable for defaulted loans or grants to register for an account using your personal information, including social security number, birthdate, first two letters of your last name, and your zip code, which should match the records associated with your default file.
After registering for an account, you can use the MeEdDebt borrower portal to view updated information about your defaulted loan, make a payment, and update your personal information. Information about various options for debt resolution, loan disputes, and how to submit complaints about loan experiences isn't found here. You'll find that information on the official Student Aid website instead.
The partner section of MyEdDebt.gov has tools for partners (including schools, guaranty agencies, employers, and private collection agencies) who are working with the US Department of Education to collect outstanding, defaulted loans. To access the functionality of this section of the MyEdDebt.gov website, you'll need to request a partner pin by selecting your organization type (employer, school, or guaranty agency) and providing your name, partner id (which you should have received from the US Department of Education already), the name of the organization you represent, and your zip code. The information you submit here should match what the US DOE has on file for your organization.
---